Tait Communications Hi-Tech Hall of Fame - Flying Kiwi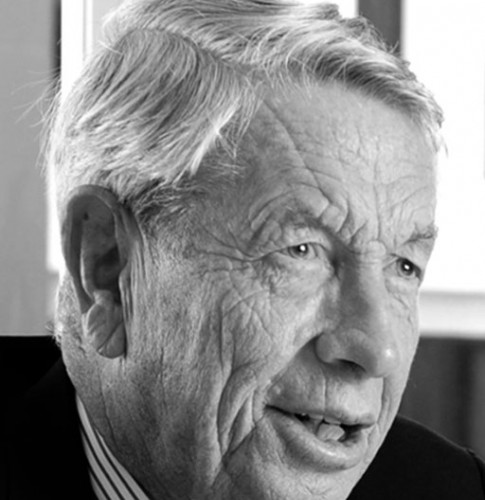 Paul Hargreaves
Paul Hargreaves – Flying Kiwi 2010
Memberships / Directorships
HiGrowth Project Trust, Chairman of Trustees, 2004-2008
Software of Excellence International Ltd. Director, 2003-2007
Gallagher Holdings, Director, 2000-2009
AllTeams, Chairman
NIWA, Director, acting Chairman, 1991-1994; Chief Executive, 1994-2002
Antarctica New Zealand, Director and Chairman of Governing Board, 2001- 2008
Radio New Zealand, Director, 1991-1996
Institute of Directors, Accredited Fellow; Chairman IoD Auckland 2001-2005; National Vice President April 2005-2007; National President April - 2007- 2009; Elected a Distinguished Fellow in August 2009
Shine - Safer homes in NZ every day (Prevention of domestic violence), Board Member, 2003-
GI Cancer Institute (NZ) Inc, Chairman, 2009-
Laura Fergusson Trust for Disabled Persons – Canterbury, Founding Chair, 1974-79.
Honours / Awards
2007 Officer of the New Zealand Order of Merit (ONZM)
Paul Hargreaves started out as a chartered accountant, joining the family accounting firm of Hargreaves and Felton in Christchurch in 1964.
He'd just returned from working in a large firm of chartered accountants London, and, back in Christchurch, developed the concept of a computer bureau, after seeing one operating at a client company in London. He based it on a small data processing operation that Hargreaves & Felton ran in Christchurch for a major client.
Paul collaborated with the late Dr Bernard Battersby, then a partner in Pickles Perkins and Hadlee (a forerunner of KPMG) in the formation of Computer Bureau Ltd around a group of client companies of the two accounting firms and others. The company launched in August 1965 and an order was placed for an ICT 1902 computer, delivered a year later. Paul played a major part in the subsequent establishment of the company which became known as CBL, in Wellington (1968) and Hamilton (1969), formed around groups of local companies who became shareholders.
In 1970 he left the Hargreaves and Felton partnership to become a full-time executive of CBL and later that year executed the deal with Fletcher Holdings which saw the company's entry into Auckland through the acquisition of the Fletcher Computer Bureau. The Fletcher connection has continued to this day. This was followed early in 1971 by the formation of a holding company (today's Datacom Group) which took up the shares in the four regional companies forming a truly national organisation. In the same year the company's entry into Auckland was further consolidated by the takeover of Wilson & Horton's computer operations and their introduction as a shareholder. In 1984 the name was changed from CBL to Datacom.
Paul became an executive director of the new holding company and in this role and later as Chief Executive following the retirement of Bernard Battersby, played a major part in Datacom's development and growth over the next 20 years. He was responsible for the introduction of John Holdsworth to Datacom and the merger with CCL in 1989/90 which stabilized Datacom's ownership and laid the foundation for the company's dramatic growth under the leadership of the late Frank Stephenson. He has continued his close association with the company he co-founded, as a non executive director and shareholder, finally retiring three years ago. Forty-five years on, Datacom remains a closely held, New Zealand-owned company and today is regarded as one of New Zealand's great success stories.
Back to Flying Kiwis