This year the Hi-Tech Awards is proud to shine a spotlight on diversity in the tech sector. 
Diversity of thought
We recognise strength within individual companies comes from different perspectives, abilities, experience, and knowledge. More voices make better teams, companies, and products.

Make a start
We know that even when you're on board with diversity, it can be challenging to work out how to get started and how to integrate diversity at different stages of your company's growth. 
That's why we've partnered with Ally Skills NZ to develop a easy-to-read practical guide on making your workplace more diverse and inclusive. This guide includes a series of expert-derived steps to assist you, wherever you are on the journey.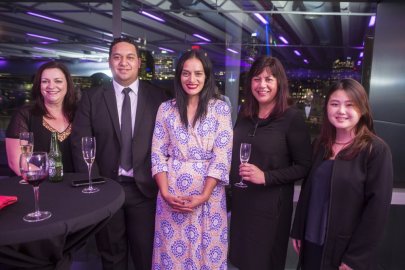 To help guide and inspire
Tools
An NZ-based group championing diverse and inclusive leadership. Includes a toolkit on how to introduce flexible working practices into your company and useful metrics.
A starting point for thoughtful measures you can incorporate in your company.  Has a quiz that lets you tailor a diversity policy that fits your size and growth stage.
The Women's Empowerment Principles are a set of Principles for business offering guidance on how to empower women in the workplace.


A great set of videos from Facebook on managing unconscious bias in the workplace - great for training staff and induction for new employees.
Events & organisations
A series of events run through the year to inspire women to not only stay in it but get to the top — running teams, in board positions, on the speaker line-ups at conferences, and as visible leaders to inspire an incoming generation of smart women.
NZ Tech's branch supporting and encouraging women into and through the tech sector.