Tait Communications Hi-Tech Hall of Fame - Flying Kiwi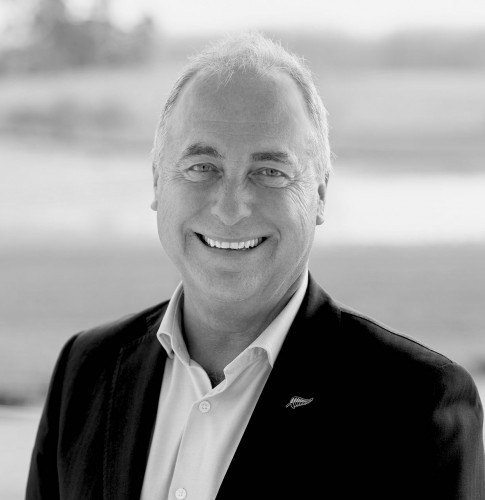 Wayne Norrie
Wayne's early career in London saw him found a company to assist NZ technology. professionals into the local tech sector. Whilst there he also worked for GE in a lead role to deliver the world's first global computerized container tracking system.
Returning home our Flying Kiwi worked for Databank on the first working ATM and EFTPOS system and then with Accenture to deliver the IRD FIRST system.
He then spent three years in Australia before returning to NZ to take up a senior role at Hitachi Data Systems. This culminated in him and his business partner Roger Cockayne undertaking a Management Buy-Out of the operation. Hence Revera was born and grew into a major player in the IaaS landscape with our Flying Kiwi assuming the mantle of Chief Enthusiasm Officer.
Revera was sold 10 years later to Spark for $96.5M by which time the company had grown to 150 staff. Whilst still at Revera Wayne also found himself duly elected as Chair of the then NZ Hi-Tech Association. This took place at a meeting (if the rumors are to believed) that he wasn't even actually present at!
In Absentia he willingly took on the voluntary position… which came with a few challenges, pouring everything into the role with boundless enthusiasm and passion leading the Hi-Tech Awards through to fulfilling its true potential.
Wayne has contributed so much to our industry, chairing the NZTE Beachhead program to spearhead is Better by Governance initiative, assisting many companies to understand, design, and implement high-quality Governance. He has since mentored many CEOs and business leaders to fulfill their true potential.
Wayne was active in transforming the NCEA curriculum for technology in secondary schools and served as one of 2 private sector people on the panel.
Wayne has held several active board positions at some of NZ's leading tech companies putting Culture and Leadership at the forefront to ensure their success and has invested in 9 companies which he actively supports whilst mentoring many more young entrepreneurs.
Wayne has been awarded the IDC "Outstanding Contribution to the NZ Technology Sector", the Leadership Award by the AUT Business School. He is a Chartered Fellow of the Institute of Directors, having authored and presented the "Leadership in the Boardroom' course, is a Fellow of the NZIM, and a Member of World Class New Zealander network.
Whilst our 2020/2021 Flying Kiwi has returned to Hawke's Bay he still remains very active in the tech sector both at a local level and further afield, chairing several companies, and as Vice Chairman of the board of NZTE.
Back to Flying Kiwis