Tait Communications Hi-Tech Hall of Fame - Flying Kiwi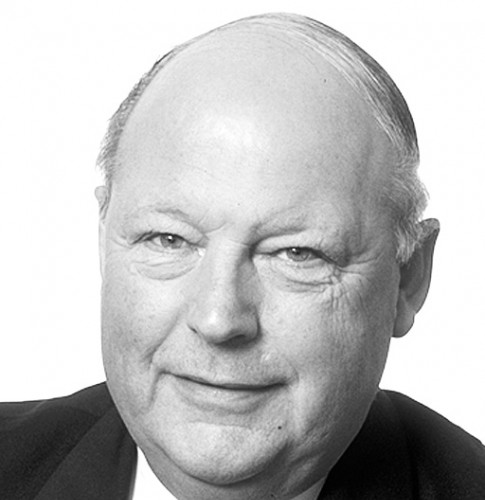 Trevor Eagle
Trevor Eagle – Flying Kiwi 2007
"You've got to make sure you're not on the bleeding edge but near the leading edge. It costs too much to be on the bleeding edge." - Trevor Eagle
Even in his teens Trevor Eagle (1931 – 2000) showed signs of what was to come. At age 18 he represented New Zealand in swimming at the 1950 Empire Games. In his early 30s, during his second year at IBM, he was top performing sales person in Asia Pacific. In 1969 Trevor left IBM to set up his own company, International Data Limited, which offered punch card bureau, consulting and education services.
He formed other companies along the way, offering products such as uninterruptible power supplies, bank security cameras, automatic teller machines, banking terminals and communications equipment. Trevor also secured New Zealand's sole distributorship for Prime mini-computer systems.
In 1984 he established Eagle Technology Group Limited with wife Corallie to manage their significant business interests. The group gathered under one banner a great range of specialist and high technology companies. It evolved into a true systems integrator and also established itself as a leader in geographic information systems (GIS).
Eagle operates a nationwide network and has an office in Australia. At the time of Trevor's death he was the chairman of 12 companies, 10 of those under Eagle Technology Group Limited. His interest in business extended outside his own group and as the chairman of the New Zealand High/Tech Council he was a strong advocate for the knowledge economy.
He was president of ITANZ, the Information Technology Association of New Zealand, and chairman of the Computer Software Industry Joint Action Group. He was also a committee member of the Technology New Zealand Advisory Board and lobbied vigorously for changes in the tax laws relating to research and development investment.
Trevor also contributed significantly to other science, education, community and environmental organisations as chairman of the UNITEC Honours Board, a member of the Massey University Auckland Regional Advisory Board, the NERF Advisory Committee and New Zealand Business Council for Sustainable Development. He was also an Auckland Area Chairman of the Duke of Edinburgh Award and a trustee and current fellow of the Worldwide Fund for Nature.
Trevor never lost his interest in swimming and maintained a long-standing commitment to the success of the Auckland Central Masters harbour swims. His other interests included the thoroughbred horse racing industry and rugby. Since 1986 Eagle Technology Group has sponsored the Counties Racing Club. Eagle Sports, a revolutionary database that records rugby statistics.
Trevor Eagle died suddenly on 9 December 2000 leaving his wife and business partner Corallie, six of his seven children and five grandchildren.
Back to Flying Kiwis