Tait Communications Hi-Tech Hall of Fame - Flying Kiwi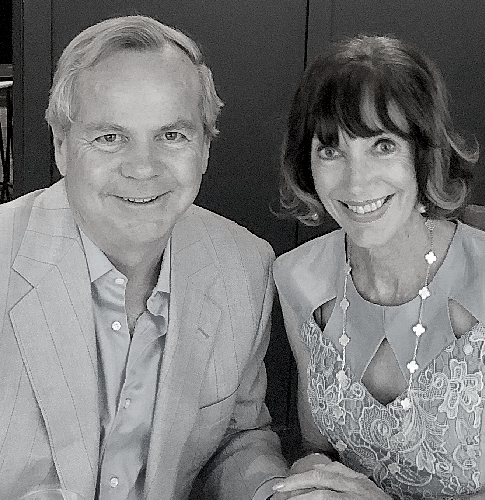 Sue and Guy Haddleton
Our 2023 Flying Kiwi funded their first company with a $100 withdrawal from their credit card, which they colourfully describe as 'bootstrapping the business'. Twelve years later they sold it for US$160 million, so the initial investment seems to have paid off. This initial business came from the realisation in 1990 in London that the new era of computers brought new opportunities for automation. They put an ad in the Financial Times one Saturday and waited for the phone to ring….It didn't. On Monday they came close to pulling out and writing off their investment, but then suddenly orders started to flood in – nearly 50 orders for a product that hadn't been written. Over the next two years, they scaled to 10,000 customers and moved the business to the USA, where they continued to scale and grow, before eventually exiting to IBM in 2003. Not content to sit on their laurels, this year's flying Kiwi decided to go again in 2008, and created a new cloud-based platform which became one of the fastest growing software companies in the USA, listing on the New York Stock Exchange in 2018, until it went private again in 2022 with a valuation of over $10 billion.
This flying kiwi – or should we say, these flying kiwi, really know how to build value. Tonight's flying Kiwi were a power couple, in business and life. Both were brought up in New Zealand, they met at the Takapuna Tennis courts in 1970 and started dating. It wasn't going to be a straight path though when one of them 'upgraded' to a national tennis player instead, so they went their separate ways for a while. One to become a teacher at Takapuna Grammar, and the other an army officer in the UK. They connected again in New York and hit it off – culminating in the agreement to go into business together. Tonight's flying Kiwi have built significant companies together in Adaytum and Anaplan, as well as being some of the first investors into iconic Kiwi companies like Xero, and more recently, super-computing company Nyraid, medicinal cannabis pioneer Helius Therapeutics, and solar farm company Lodestone Energy. Current interests include building a unique eco-sanctuary in Northland celebrating NZ's natural environment; walking many of Europe's great hikes and the support of many charities for cancer and youth development. They've been significant donors to the New Zealand School, the National Youth Theatre, and New Zealand Outward Bound Trust, amongst others.
It's a bittersweet celebration tonight, as we recognise the significant contributions and successes of our flying kiwi – but also in remembrance of one of them, gone too soon, after she passed away from cancer in 2022. Ladies and gentlemen, tonight we remember her, as we celebrate the success of our two 2023 Flying Kiwi, serial tech entrepreneurs Sue and Guy Haddleton.
Back to Flying Kiwis