Tait Communications Hi-Tech Hall of Fame - Flying Kiwi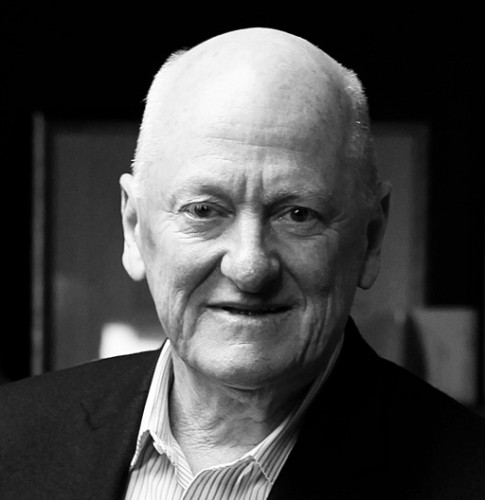 Sir Ken Stevens
Sir Ken Stevens – Flying Kiwi 2012
Membership/Directorships
Airports Council International - World Business Partner
American Association of Airport Executives - Associate
Asia: NZ Foundation - Director/Trustee
Business Mentors - Trustee
Export New Zealand - Chairman
Howick Ltd - Chairman
IRL User Advisory Panel - Chairman
NZ Institute of Directors - Inducted Member
The New Zealand Robotics Charitable Trust - Director/Trustee
Waitakere City's "Business Hall of Fame"
Awards
Glidepath – 15 national awards for business and exporting achievements from 1991 to 2012
Sir Ken – recognised nationally on nine occasions for business, engineering and exporting achievement.
2009 – Knight Companion of the New Zealand Order of Merit - For Services to Exporting
When Kenneth Stevens founded Glidepath in 1972 he was in his late 20s. He wasn't thinking about selling airport baggage handling and security systems into markets all around the world.
Or spending months of every year away from his young family, visiting those markets or leading trade missions. Or winning multiple awards for his export success, including Business Champion - Export Year 2007 and a knighthood in 2009.
The young engineer's interest, in the early days, was product design. That evolved into market development, as Glidepath began selling the systems it designs, manufactures and installs into North America, the Pacific and Asia. Today Glidepath now sells 95% of what it manufactures, into 64 countries.
Sir Ken is still managing director and chairman of the company, which now employs 176 people and has operations in Latin America, South Africa, Australia, India and the USA and sales offices in China, Canada and Chile. Its systems are installed in every New Zealand airport and more than 80% of Australian airports and it has installations in 156 airports in the US, including Dallas Fort Worth, in Texas, and American Airlines terminal at JFK Airport.
Over the past 40 years, Sir Ken has travelled more than 5 million kilometres. In 2007, the year he won Business Champion - Export Year 2007, he hosted or presented at more than 100 events, to audiences of more than 2,500 people, and was out of the country for 105 days.
For someone who spends a good part of each year overseas, Sir Ken has played a crucial role in mentoring other New Zealand exporters, and promoting the country's trading future.
Over the decades, he's continually shared the wisdom and knowledge he's gained with others, guiding them towards an easier and faster journey to the same success. He has not only earned the respect of other Kiwi exporters; he's inspired many to follow his example.
When he was made a distinguished companion of the New Zealand Order of Merit, he was described as having "dedicated a significant amount of his own time and funding to promote the importance of New Zealand business".
He's also devoted himself to education, working with school students and teachers on career paths into business and exporting, and setting a whole new generation of aspiring exporters on the path to success.
Sir Ken has forged a very successful business against all the odds. Through sheer determination he has succeeded in a difficult international market and through some trying times, overcoming many challenges to build an exceptionally good export business.
He's been described as "a real Kiwi bloke who loves his family, rugby and yachting", and as "someone who doesn't have an ego, who treats everyone with a kind and empathetic ear - an all round good guy". Sir Ken and his wife Glenice have two children, and three grandchildren. Ken's sporting interests are boating and rugby.
Back to Flying Kiwis