Tait Communications Hi-Tech Hall of Fame - Flying Kiwi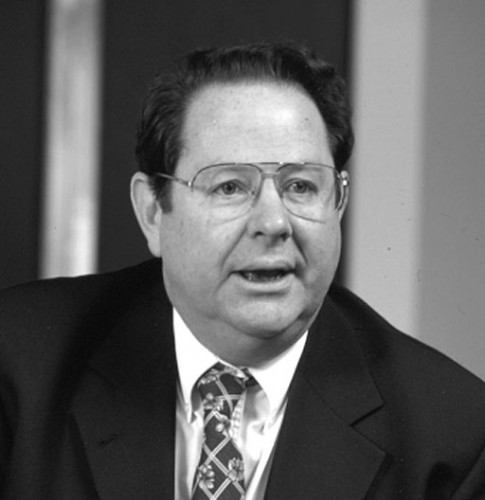 Sir Gil Simpson
Sir Gil Simpson – Flying Kiwi 2008
Memberships / Directorships
Fellow of the New Zealand Computer Society
Fellow of the New Zealand Institute of Management
Fellow of the New Zealand Institute of Directors
Past President of the Royal Society of New Zealand
Member of the New Zealand Business Roundtable
Chairman of the Christchurch City Mission Foundation
Founding Patron of the Royal District Nursing Service in Victoria, Australia
Honorary member of the Royal Society of New Zealand (RSNZ)
Honours / Awards
Inaugurated into the New Zealand Business Hall of Fame - 2005
Honorary DSc (Doctor of Science) from the University of Canterbury in recognition of his contribution to technological innovation. - 2002
Knight Companion of the New Zealand Order of Merit for services to the computer industry and the broader community - 2000
Sir Gil Simpson is the Managing Director of Aoraki Corporation, and Chief Executive of Jolly Good Software, headquartered in Christchurch, New Zealand.
Gil Simpson began his programming career in 1967 at the age of 18. His other passion at the time was the tourism sector.
In 1969 he wrote the initial direct credit and direct debit applications that are in common use throughout New Zealand banking today. By the age of 22 he was head of computer programming at the Comalco aluminium smelter at Bluff - at the time, the largest industrial project ever undertaken in New Zealand.
In 1978 he began work on a new concept in computer programming. He developed a language known as LINC, and wrote the first LINC compiler. LINC enabled large companies to respond to market pressures by providing a simple and cost-effective programming environment for creating applications that ran on mainframe technologies. The commercialization of LINC saw the establishment of Aoraki Corporation Ltd, now known as Jade Software Corporation.
LINC was subsequently purchased by the Burroughs Corporation (now Unisys) and sold worldwide. More than 4,000 organisations including Ford Motor Company, Home Shopping Network, Liberty Travel, AMI Insurance, Alliance Group, Lloyds TSB Bank and the Canadian government have used LINC. LINC is still available today and has been New Zealand's most successful software export to date.
In 1992 Sir Gil anticipated a move away from expensive mainframes to cheaper commodity technologies, thus initiating the development of a new programming paradigm that would enable programmers to build applications to run on the Microsoft and Linux operating environments. Known as JADE, it was released to the worldwide marketplace in 1997. JADE is now used by over 1,900 organizations internationally as a core information platform.
In April 2006, Sir Gil left Jade Software Corporation to reestablish Aoraki Corporation. As part of this venture, Jolly Good Software is focused on how software is sold to business, and creating a new channel to market for software supply.
Sir Gil is recognised internationally as an adviser and speaker on IT, particularly in the area of electronic commerce. In February 2001, he was appointed Chairman of the New Zealand government's E-commerce Action team, a body aimed at encouraging New Zealand organisations to adopt e-commerce. Sir Gil was also Chairman of the country's E-commerce Summit in November 2000.
His management style is reflected in the innovative people who have worked with him for many years. His most typical comments are "Organisations don't listen; only people do" and "Organizations don't care; only people do".
Back to Flying Kiwis