Tait Communications Hi-Tech Hall of Fame - Flying Kiwi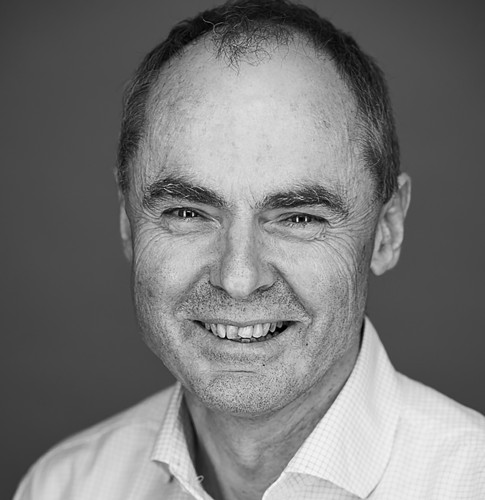 Ian McCrae
Ian grew up on a dairy farm near Te Kauwhata and later spending 5 years at High school in Hamilton. He gained a Bachelors of Engineering (Hons) from Auckland University with a break halfway through to hitchhike around the world and landed in Iran when the Ayatollah Khomeini came to power.

Ian's first 'real job' was as a Scientist for the Department of Scientific and Industrial Research where they constructed a 3 dimensional finite element computer model of a human molar tooth to determine how teeth are weakened by mesial fillings and how filling shapes could be improved. He later completed a Masters in Engineering Sciences, undertaking research involving collating/analyzing field data and mathematically modelling the Antarctic Ice Shelf flows.

Ian went on to work for Imagineering and Ernst & Young before founding Orion Health in 1993 with a staff of four-people.

This company now has over 600 staff across 15 countries. Today it delivers health technology in 12 US states, 7 of the 10 Canadian provinces and across 56% of the UK's NHS regions as well as several major projects in the Middle East and South East Asia - covering a total of over 150 million medical records.

In 2010, Ian received a World Class New Zealander award and in 2014 Orion Health became the first company to win the Supreme Hi-Tech Company of the Year for the second time. Recently it signed a deal with Saudi Arabia to deliver the world's largest ever Health Information Exchange covering 32 million people. The company can now rightfully lay claim to being the global number 1 in Population Health technology.

Outside of work, Ian has been an enthusiastic, but average long distance runner, kayaker and cyclist and almost finished the one day Coast to Coast at the age of 50, makes fine furniture and has an amphibious boat servicing business on Waiheke.

Ever the tinkerer, Ian has also electrified his own Sealegs boat and is building a super efficient 60 foot carbon fibre catamaran that can get to the Chatham Islands and back on a tank of gas.
Back to Flying Kiwis