Tait Communications Hi-Tech Hall of Fame - Flying Kiwi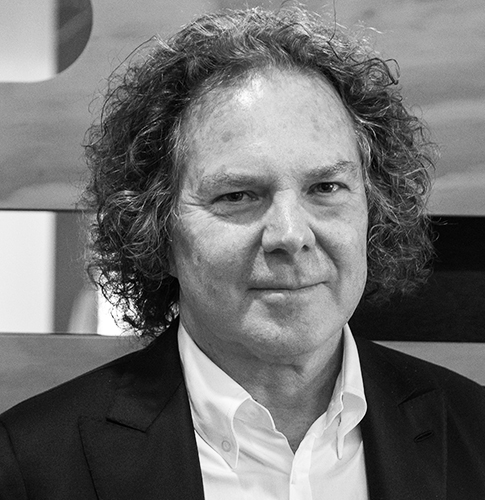 Greg Cross
Greg Cross is a serial entrepreneur, an original technology nomad and someone who has spent his career travelling and living in every major tech market in the world. Initially taken under the wing, and inspired by, Bill Foreman of Trigon Industries, Greg is the epitome of a Flying Kiwi.
Through an early career in various tech companies, Greg worked his way up to become the Microsoft New Zealand CEO and led the company through a phase of rapid growth encompassing the launch of Windows 95. After achieving his goals at Microsoft, Greg felt a change was needed so went to Advantage Group. After a successful term there, and with new opportunities calling, Greg left for the USA. While in the US, Greg spent most of his time raising capital, pursuing an M&A strategy around key internet services and set up his own company, resulting in roles as an Entrepreneur In Resident (EIR) in Silicon Valley for an international VC firm.
Once again, after achieving great things, Greg felt the lure to come back to New Zealand and pursue new challenges while imparting his deep international knowledge and skillset to fellow kiwi technologists. Greg took on multiple Chair positions including the IceHouse, NZ Trade and Enterprises' Global Beachhead programme and SLI Systems through an IPO on NZX.
Being the achiever he is, Greg soon turned his mind to the future of the tech industry. Focusing his efforts on the commercialisation of research and science breakthroughs coming out of some of New Zealand's top universities. A shining success included the co-founding of  PowerbyProxi with Fady Mishriki. Together they successfully commercialised the wireless charging technology, winning an industry standard battle and attracting a fruitful acquisition by Apple in 2017.
Most recently however, Greg has again taken a fledgling Auckland University project and turned it into a commercial success. In partnership with the Academy Award winning, Dr Mark Sagar, he co-founded Soul Machines to build a HumanOS for Artificial Intelligence and explore the future of human-machine cooperation. This successful business venture has allowed Greg to reflect on his journey and he informs us that he is equally proud of both his failures and learnings and continues to traverse the globe on a monthly basis.
Greg is a passionate advocate for building teams and winning against the best competition the world has to offer but enjoying nothing more than inspiring New Zealand's next generation of tech dreamers.
Greg at a glance:
Bill Foreman takes Greg under his wing as an intern
Greg establishes one of NZ's first software companies in the USA and then Europe - Fact International
Fact International is acquired by Geac Computers in Canada in 1990
Greg becomes 2IC at BellSouth as it is launched into the New Zealand market in 1993 (one of the biggest start up tech investments ever made in New Zealand 

Greg then leads Microsoft NZ through a phase of rapid growth and the launch of Windows 95.

Then heads to the US where he raises capital and is 

pursuing an M&A strategy around key internet services

Becomes an EIR in Silicon Valley for an International VC firm

Greg also been the Sir John Logan Campbell Executive in Residence at the University of Auckland Business School
Was Chairman of SLI Systems through an IPO on NZX

Greg then becomes Chairman of the IceHouse and Chairman of NZ Trade and Enterprises' Global Beachhead programme

Starts giving back and commercialising university projects such as; 

PowerbyProxi and Soul Machines
Back to Flying Kiwis