Tait Communications Hi-Tech Hall of Fame - Flying Kiwi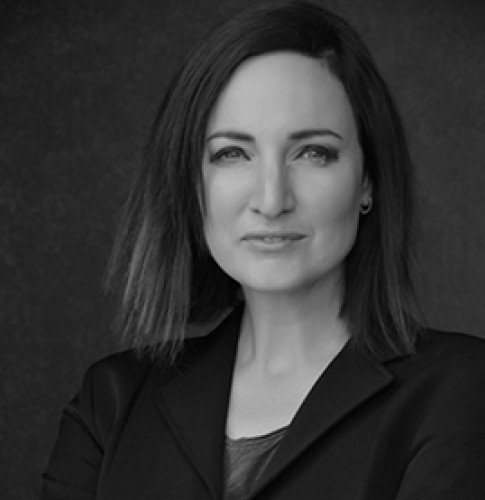 Claudia Batten
From Claudia's roots in commercial law she has been a founding member of two highly successful entrepreneurial ventures. As part of the founding team of Massive Incorporated, a network for advertising in video games, she helped pioneer "digital" as a media buy. Massive was sold to Microsoft in 2006, where Claudia then spent 3 years scaling the in-game network. In 2009 she co-founded Victors & Spoils, the first advertising agency built on the principles of crowdsourcing. After two years in market, V&S was acquired by French holding company Havas Worldwide. In 2014 Claudia cofounded Broadli with Ale Lariu and Mary Abraham to redefine how we use digital connectivity to power networking.
Claudia most recently spent three years running North American operations for NZTE, with the goal of bringing disruption into government while supporting the growth of NZ exports in North America. She is a Director of NZX listed digital travel company Serko, and digital advisor to the board of Westpac New Zealand.
She is a self-proclaimed Squiggler – a belief that anyone can be remarkable by embracing intuition and cultivating a practice of what she calls "deliberate discomfort".
Claudia graduated Victoria University of Wellington in 1998 with degrees in Law (Hons) and Commerce. At Russell McVeagh she specialized in contract, IP, and technology law before moving to New York in 2002. She became the youngest person appointed to the New Zealand Government's Trade and Exchange US Beachheads Board in 2007.
Claudia has achieved great success in the US market, but remains a strong supporter of the New Zealand start up scene.  She participates regularly across the ecosystem on boards, advisory groups and as a very active mentor. She believes that New Zealand must be part of the digital world to close the geographic divide, remain relevant, and increase its prosperity.  In 2013, she was awarded a Distinguished Alumni Award from Victoria University in recognition of her commitment to New Zealand and her achievements in tech. In 2014 she was the youngest ever recipient of the prestigious "World Class New Zealand Supreme Award", in recognition for her achievements and her work inspiring the entrepreneurial ecosystem in New Zealand. Claudia is also a recipient of the Sir Peter Blake Leadership award recognizing her as a Kiwi Leader working to achieve the extraordinary for New Zealand and was awarded the Outstanding Contribution to Technology and Business in New Zealand award at the 2017 CIO Awards.
She is a regular speaker on the future of marketing, the impact of connectivity, and on building businesses of the future. Claudia's experience has informed her business savvy, while her appetite for new challenges, unerring sense of timing and intuitive handle on the pulse of the industry guarantee that she will be a force to be reckoned with for years to come.
Back to Flying Kiwis