Tait Communications Hi-Tech Hall of Fame - Flying Kiwi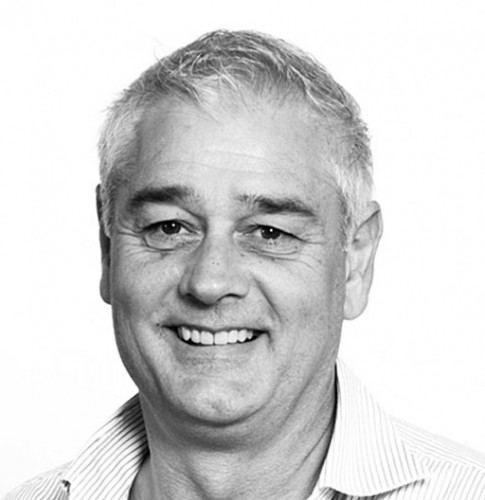 Brent Robinson
Brent Robinson – Flying Kiwi 2011
Under Brent Robinson's leadership Rakon has grown from a family business with annual revenue of $1 million, under 15 staff and shipments of 24,000 units, to a public company with revenue of $189 million, 2300 staff and 72 million units shipped in 2011.
Rakon is now a multinational organisation with facilities in New Zealand, the UK, France, India and China and leading market positions in GPS, telecommunications, network timing/synchronisation and aerospace.
Brent started his working life as a radio and electronics apprentice with Pye electronics in Waihi. He finished his apprenticeship with Rakon Industries after joining the family company in 1979 then completed several MIT diplomas in industrial electronics, digital electronics, microprocessor control and robotics.
As an engineer at Rakon, he developed various key product and production technologies and in 1986 was appointed managing director.
Brent is Rakon's chief technology officer as well as CEO and has been behind many of the company's technological advancements. This has included many world-first developments, such as the world's smallest 1 ppm TCXO in 1990 and the first mass production volume 0.5 ppm TCXO in 2003 - both years ahead of competitive solutions. Brent also developed the unique manufacturing technology that has given Rakon its core competitive advantage and is still without peer in the world.
Brent has always recognised the value of understanding customers and markets, recognising, for example, that for GPS to evolve into a high-volume consumer market, its performance had to significantly improve. He also understood the TCXO, Rakon's core technology, could play a critical role in this. This led to the publication of an influential white paper in 2003 and the development of the 0.5 ppm TCXO, which was up to five times better than the competitive performance at the time and allowed cellphone manufacturers to incorporate effective GPS into cellular phones for very little cost.
Brent has consistently driven Rakon to operate as an international player. In the early 1990s he said he knew the company had to "export or die".
He has always been a firm believer in supporting and growing New Zealand's engineering talent. Rakon has a scholarship programme for university students studying electronics and mechanical and electrical engineering. The company also hires and mentors recent university graduates:
As well as Executive Director of Rakon Limited, Brent is Director of Centum Rakon India Private Limited, Timemaker Crystal Technology Co. Limited and Rakon Crystal (Chengdu) Co. Limited.
Brent and his wife Lisa have two sons and together the family has witnessed the highs and lows of running an export business. Ask any Robinson at any time of the day what the US dollar exchange rate is and they can tell you! Brent's father Warren is the founder of Rakon and his brother Darren is marketing director.
Outside Rakon, Brent enjoys hunting, fly and game fishing and has one of the best smokers around - designed and made from his own engineering handy work.
Back to Flying Kiwis