Tait Communications Hi-Tech Hall of Fame - Flying Kiwi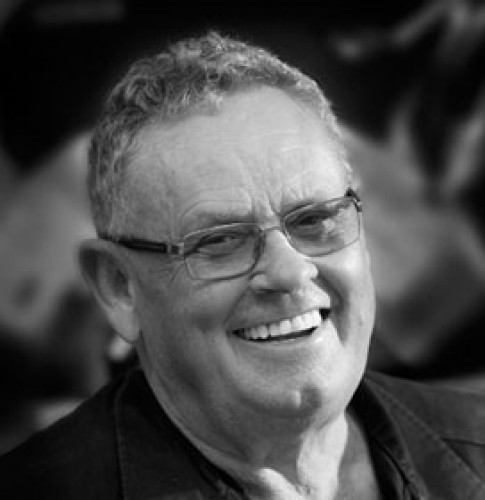 Bill Buckley
Bill Buckley – Flying Kiwi 2013
Honours/Awards
1996 & 1998 - New Zealand Trade Exporter of the Year Award
2011 - American Chamber of Commerce Exporter of The Year and overall Supreme Winner Award
2011 - Auckland Chamber of Commerce Excellence in Innovation and overall Supreme Business Excellence Award
2011 - Entrepreneur of the Year Master Award (Ernst & Young)
2011 - New Zealand Entrepreneur of the Year Award (Ernst & Young)
2011 - Supreme Technical Award for Engineering Achievers from IPENZ (Institution of Professional Engineers NZ) which is the Rabone Award for technical achievement in the category Information, Communication, Electrical and Electronic Technology
2012 - Finalist in New Zealand International Business Awards (NZTE)
2012 - Services to Motorcycling Award from Motorcycling NZ
2012 - Finalist for World Entrepreneur of the Year at event held in Monte Carlo
2012 - ANZCham New Zealand Taiwan Business Excellence Award
2013 - Finalist for Kiwibank New Zealander of the Year
2013 - Recognised in the New Year Honours List when made a Companion of the New Zealand Order of Merit for services to technology, business and motorsport
2013 - World Class New Zealander Award for Manufacturing, Design and Innovation
"It's no good doing what anyone can do. You have to go after the stuff that is too complicated for the average engineer so you can be "Johnny on the spot" when the demand hits."
Bill Buckley is the founder of Buckley Systems Limited (BSL), the world's leading supplier of precision electromagnets used in the manufacture of silicon chips, flat-panel screens, high-end medical machinery and particle accelerators. Remarkably, the company supplies machinery used in the manufacture of more than 90% of the world's silicon chips and employs close to 300 people from its humble premises in Mt Wellington.
At school, Bill dreamed about building very large things and took an early interest in nuclear physics before embarking on a career in engineering.
Initially Bill could see opportunities everywhere, but was constantly knocked back unable to make them a reality. He held on to the belief that he could produce a product better than anyone else in the world and did not give up.
The company Bill founded in 1978 survived in its early days on simple engineering jobs, with Bill travelling relentlessly trying to break into the US market despite little success. In 1982 to save his company Bill sold shares to give him the cashflow he needed, leaving him a minority shareholder in his own business.
After surviving that 'bump' Bill's main contractor then went into receivership - which actually gave him the opportunity to snap up the equipment for next to nothing. The company then began to achieve success as it embarked on its goal of building electromagnets.
In 1986, a new chapter began when Bill sold his minority shareholding in the original business and established a new company to aggressively go after the US market.
Today, BSL's range of products, including precision electromagnets, charged particle beam line systems and high-vacuum equipment, are not only used in the semiconductor ion implant industry but also medical proton and photon therapy – systems that will revolutionise cancer treatments of the future.
Bill is known for working relentlessly on and in his own company. You will often find him hands-on with the machinery and zipping around on his Segway.
When Bill's not at the office, or with his seven children, you'll likely find him grooming the track at Western Springs prior to the opening of the speedway – his other great passion in life, and one in which he has personally invested a huge amount of money enabling the continuation of the great tradition of speedway at Western Springs.
Back to Flying Kiwis