Kiwibank
Most Innovative Hi-Tech Service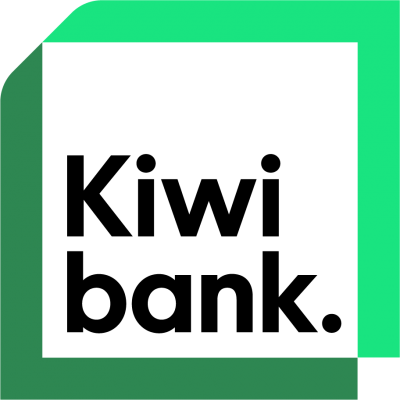 Entries close on Monday 13 March 2023 at 5:00pm.
Entries in this category are judged by a panel of both local and international judges.
Unless otherwise indicated, the Awards focus on the previous calendar year's activity and the IP, value and innovation delivered in this timeframe. While previous activity and future potential is considered, the judge's decision will be based on what has been delivered in that year.
If you have any questions or concerns, please don't hesitate to email info@hitech.org.nz or call 09 984 4140.
Eligibility for this category
You are currently a registered NZ company and qualify against at least two of the following criteria:
Founded in NZ
Headquartered in NZ (the location of your global head office)
Have at least 20% of your employees reside in NZ
Note: If you're not sure you qualify, please ask for verification.
In entering this category:
You have developed a genuinely innovative service that is significantly enabled by some form of technology - be it software or hardware.
It may be a totally unique service solution or one that represents a significant and unique change that has been made to an existing service or platform.
To clarify, a "service" is defined as: A company or organisation that delivers some kind of expertise or knowledge for the benefit of its customers. Examples of a typical service business include intangible products, such as accounting, banking, consulting, cleaning, landscaping, education, insurance, medical treatment, and transportation.
You will be able to provide evidence of at least one commercial sale in the last calendar year; ending 31 December 2022.
Recognising a number of service solutions are developed as partnerships, a joint entry between the service provider and a technology provider can be made so long as:

Both parties agree to enter but only one joint entry is submitted
One of the parties holds rights to the unique IP created for the entry
Both parties meet the entry eligibility criteria above

Upon request, you will promptly supply the judges with evidence to support any claims made in this entry and be able to prove that:

The service was designed in NZ
Your company owns or has rights to use the IP
Please note:
Software as a Service (SaaS) products don't automatically qualify for this category. SaaS products must demonstrate the same clear value proposition as to how the product enables the delivery of a service.
Products entered in this category cannot also be entered in the Most Innovative Hi-Tech Software Solution category in the same year.
Enter Now
Once you click the link below, you will be taken to our online entry portal and asked to sign up/sign in. Once you are signed up, you will be able to select your category to enter into.
Along the way, your entry progress will automatically be saved under your account for you to come back and finish at any time before entries close.
Entries close on Monday 13 March 2023 at 5:00 pm
Request a soft copy entry form for this category
Complete this form to receive a downloadable sample form to draft your entry, allowing you to collaborate with team members and get stakeholder approval prior to submitting your entry online.
All entries must be submitted into the online entry portal by 5:00 pm, Monday 13 March 2023.
Thanks for your interest in the NZ Hi-Tech Awards.
Both your unique link to enter and soft copy entry form have been sent to the email address provided. It may take a couple of minutes for the entry form to arrive in your inbox.
Good luck!