Punakaiki Fund
Hi-Tech Startup Company of the Year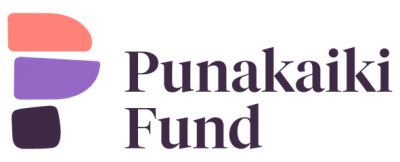 Enter Now
Once you click the link below, you will be taken to our online entry portal and asked to sign up/sign in. Once you are signed up, you will be able to select your category to enter into.
Along the way, your entry progress will automatically be saved under your account for you to come back and finish at any time before entries close.
Entries close at 5pm on Monday, 4 March 2024
Eligibility for This Category
Your company is registered in NZ and meets at least two of the following criteria:
Founded in NZ
Global headquarters are in NZ
At least 20% of your employees reside in NZ
You cannot enter this category if you have previously won it.
In Entering This Category
You have developed a hi-tech company that has moved into an early revenue growth phase and had revenue of less than NZ$2 million for the calendar year ending 31 December 2023.
You can provide evidence of at least one commercial sale (this excludes grants and investment) during the same period.
You may be a very young company, or one that has taken several years to get out of the pre-commercialisation starting blocks.
You will be able to tell an exciting story of innovation, market opportunity, competitive advantage and how you plan to achieve the goals you've set.
Upon request, you can supply the judges with evidence to support any claims made in this entry.
If you have any questions or concerns, please don't hesitate to email info@hitech.org.nz or call +64 21 223 8506.
Request a Soft Copy Entry Form for This Category
Complete this form to receive a downloadable sample form to draft your entry, allowing you to collaborate with team members and get stakeholder approval prior to submitting your entry online.
All entries must be submitted into the online entry portal by 5pm Monday 4 March 2024.
Nominate
It's time to shoulder-tap that company or individual that deserves some recognition.
If there's a company or certain person out there that you think has what it takes, fill out this quick Nomination Form to let us know about them. Nominations can be made for all of the 14 award categories. Nominations close Monday, 19 February 2024 i.e. two weeks before entries close.
We'll reach out to them and let them know that they should enter - sometimes all you need is a little encouragement!
Note:
Hi-Tech Young Achiever category: can self enter or enter on behalf of someone. Entry must be made in the Award Force portal by 5pm Monday, 4 March 2024
Hi-Tech Inspiring Individual category: by nomination only. Entry to be submitted in Award Force portal by by 5pm Monday, 4 March 2024.
Thanks for your interest in the NZ Hi-Tech Awards.
Both your unique link to enter and soft copy entry form have been sent to the email address provided. It may take a couple of minutes for the entry form to arrive in your inbox.
Good luck!