Callaghan Innovation
Hi-Tech Kamupene Māori o te Tau – Māori Company of the Year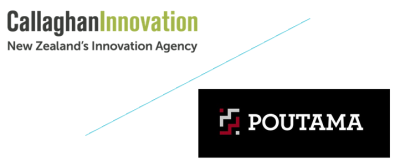 Entries close on Monday 13 March 2023 at 5:00pm.
Entries in this category are judged by a panel of local judges.
Unless otherwise indicated, the Awards focus on the previous calendar year's activity and the IP, value and innovation delivered in this timeframe. While previous activity and future potential is considered, the judge's decision will be based on what has been delivered in that year.
If you have any questions or concerns, please don't hesitate to email info@hitech.org.nz or call 09 984 4140.
Eligibility for this category
You are currently a registered NZ company and qualify against at least two of the following criteria:
Founded in NZ
Headquartered in NZ (the location of your global head office)
Have at least 20% of your employees reside in NZ
Note: If you're not sure you qualify, please ask for verification.
In entering this category:
You are able to establish a strong identity as Maori technology company and qualify for at least one of the following criteria:
You have at least 50% Maori ownership.
Your single largest shareholder is Maori.
You are able to satisfy the judges that you qualify as a Maori entity covering a range of factors including shareholding, iwi, your team and vision.
You have developed a hi-tech company that strongly identifies with the Maori heritage of its owners, teams or products and have successfully sold at least one product, service or solution commercially in the calendar year ending 31 December 2022.
You may be a very young company, or one that has taken several years to get out of the starting blocks.
You will be able to tell an exciting story of innovation, market opportunity, competitive advantage and how you plan to achieve the goals you've set including how identifying as a Maori company will give you an even greater chance of success.
Upon request, you will promptly supply the judges with evidence to support any claims made in this entry.
Enter Now
Once you click the link below, you will be taken to our online entry portal and asked to sign up/sign in. Once you are signed up, you will be able to select your category to enter into.
Along the way, your entry progress will automatically be saved under your account for you to come back and finish at any time before entries close.
Entries close on Monday 13 March 2023 at 5:00 pm
Request a soft copy entry form for this category
Complete this form to receive a downloadable sample form to draft your entry, allowing you to collaborate with team members and get stakeholder approval prior to submitting your entry online.
All entries must be submitted into the online entry portal by 5:00 pm, Monday 13 March 2023.
Thanks for your interest in the NZ Hi-Tech Awards.
Both your unique link to enter and soft copy entry form have been sent to the email address provided. It may take a couple of minutes for the entry form to arrive in your inbox.
Good luck!