IBM
Hi-Tech Inspiring Individual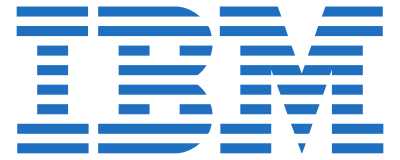 Entries close on Monday 13 March 2023 at 5:00pm.
This year's inspiring individual nomination form comprises several sections which can be individually completed at any time, up until nominations close Monday 13 March 2023 at 5:00pm.
Entries in this category are judged by a panel of international judges. Previous winners may not re-enter; as for the Flying Kiwi and Young Achiever Awards, this is an enduring recognition.
If you have any questions or concerns, please don't hesitate to email info@hitech.org.nz or call 09 984 4140.
Entry is a two-stage process:
Nominations are called for using the form below – nominations are also actively sought from living Flying Kiwis, members of our judging panel, industry groups and our alumni (category winners from the past two years). The six individuals with the most nominations go through to round two. In the event of a draw for the sixth place, the NZ Hi-Tech Trust Board will have the casting vote.
All six successful nominees are notified and have the right to decline nomination at this stage. All remaining nominees will be declared a finalist and interviewed by a journalist asking the same set of questions. The resulting responses will be issued to a panel comprised of international judges to select the category winner.
Please note:
This category is by nomination only. Nominees who make it to the final selection, will be notified and have the right to decline nomination at that stage.
Finalists in the Young Achiever Category cannot be a finalist in the Inspiring Individual Category in the same year; in the advent of this occurrence the entrant will be asked to select the category they will go forward in.
Judging criteria
The winner of this category will be an individual who is:
Making an outstanding contribution to a New Zealand hi-tech company as a director, senior executive, employee or contractor and/or to the hi-tech sector itself.
Demonstrating qualities that single them out as a leader and achiever.
Achieving far beyond what could be considered their "day job".
A permanent resident (having legally resided in NZ for a minimum of five years) or a NZ citizen.
Nominate Someone
Once you click the link below, you will be taken to our online entry portal and asked to sign up/sign in. Once you are signed up, you will be able to select your category to enter into.
Along the way, your progress will automatically be saved under your account for you to come back and finish at any time before entries close.
Nominations close on Monday 13 March 2023 at 5:00pm.
Request a soft copy entry form for this category
Complete this form to receive a downloadable sample form to draft your entry, allowing you to collaborate with team members and get stakeholder approval prior to submitting your entry online.
All entries must be submitted into the online entry portal by 5:00 pm, Monday 13 March 2023.
Thanks for your interest in the NZ Hi-Tech Awards.
Both your unique link to enter and soft copy entry form have been sent to the email address provided. It may take a couple of minutes for the entry form to arrive in your inbox.
Good luck!