PWC
Hi-Tech Company of the Year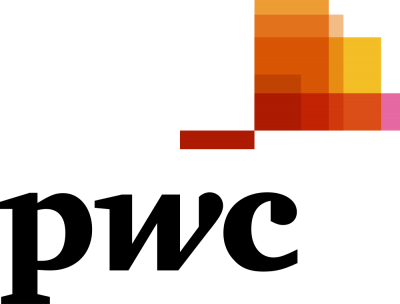 Entries close on Monday 13 March 2023 at 5:00pm.
Entries in this category are judged by a panel of international judges solely on the information supplied and referenced in this entry form. There is no panel judging round for this award. Judges of the calibre required for this category are short on time and are geographically spread, making in-person panel judging impractical.
Unless otherwise indicated, the judges' focus is on the previous calendar year's activity and the IP, value and innovation delivered in that time. While previous activity and future potential is considered, the judge's decision will be based on what has been achieved over the past year.
Financial requirements for your entry:
In order for the judges to have a complete view of your operation, they have requested all entrants provide signed accounts from your last two financial years to support your entry. These must be uploaded at the end of this form We understand these will be centrally and securely held in strict confidence and accessed only by our panel of international judges under NDA. They will be deleted at the completion of judging.
Please note the figures you are asked to supply in the table in this entry form relate to calendar years, not your financial year. If you have any questions or concerns, please don't hesitate to email us at info@hitech.org.nz or call us on 09 984 4140.
Eligibility for this category
You are currently a registered NZ company and qualify against at least two of the following criteria:

Founded in NZ
Headquartered in NZ (the location of your global head office)
Have at least 20% of your employees reside in NZ
Note: If you're not sure you qualify, please ask for verification.
In entering this category:
You have developed a successful hi-tech company with a track record of continuous achievement.
For the calendar year ending on 31 December 2022, you will have reported revenue in excess of NZ$15 million.
You will be able to tell an exciting story of revenue growth, sustained innovation, commercial success and how you plan to achieve the goals you've set.
You have supplied signed accounts from your last two completed financial years and will respond to any further requests from the judges for evidence to support any claims made in this entry.
A company cannot win this award in two consecutive years. If you won this award in the previous year, your entry will be discounted.
Enter Now
Once you click the link below, you will be taken to our online entry portal and asked to sign up/sign in. Once you are signed up, you will be able to select your category to enter into.
Along the way, your entry progress will automatically be saved under your account for you to come back and finish at any time before entries close.
Entries close on Monday 13 March 2023 at 5:00 pm
Request a soft copy entry form for this category
Complete this form to receive a downloadable sample form to draft your entry, allowing you to collaborate with team members and get stakeholder approval prior to submitting your entry online.
All entries must be submitted into the online entry portal by 5:00 pm, Monday 13 March 2023.
Thanks for your interest in the NZ Hi-Tech Awards.
Both your unique link to enter and soft copy entry form have been sent to the email address provided. It may take a couple of minutes for the entry form to arrive in your inbox.
Good luck!